Clear Aligners Experienced & Compassionate Dental Care Since 1918
Wichita Clear aligner Services
Clear, Custom Tooth Straightening
Traditional braces have given way to thinner, more moldable clear teeth aligners. You may recognize the name "Invisalign" as a Clear Aligner, and in our office we currently use Spark Aligner systems. We find this to be incredibly effective and are proud to offer this to our patients. This clear device is custom-made and takes much less time to straighten crooked teeth. At Scheer Dentistry, we are proud to work with patients to help them find the orthodontic solutions that are right for them.
To consult with our dentist about Clear Aligners in Wichita, Dr. Brick Scheer, please contact us at (316) 333-6214. We are happy to assist you with any questions or concerns you have.
Why Choose Clear Aligners?
Clear Aligners are a great choice for patients who are searching for a more discreet orthodontic treatment option for straightening their smile. Rather than using metal brackets and wires like traditional braces, the the Spark Aligner system uses a series of custom-made, computer-generated plastic aligners to straighten teeth. Each set of aligners is designed to make small changes to the alignment of the teeth. As you switch sets of aligners about every two weeks, your teeth will gradually and gently move to their proper positions. You will also visit our office on a regular basis during treatment to make certain that your smile is progressing as planned.
In general, clear aligners can be used to treat the same orthodontic issues that are normally treated with braces. Our cosmetic dentist may recommend clear aligners to correct:
Crowded teeth
Crooked teeth
Gapped and spaced teeth
Certain problems with the bite, such as an overbite, open bite, underbite, or crossbite
During your initial visit, we will determine whether you are a good candidate for the Spark Aligner system. This treatment is often a good choice for adult patients and others who are interested in a virtually invisible orthodontic treatment. In addition to being discreet, clear aligners are very comfortable because they are custom-made from smooth, thin plastic. The aligners are removable as well, which allows you to easily remove them as needed to eat, brush and floss.
Who is a Good Candidate for Clear Aligners?
Certainly, here are some criteria that make an individual a good candidate for clear aligners, along with explanations:
Mild to Moderate Misalignment: Clear aligners are suitable for individuals with mild to moderate dental misalignments, such as minor crowding, spacing issues, or slight malocclusions.
Healthy Gums: Good candidates have healthy gum tissues without signs of periodontal disease, ensuring the success and stability of the orthodontic treatment.
Dedication to Compliance: Patients must be committed to wearing the aligners for the recommended 20 to 22 hours per day, as instructed by the orthodontist, to achieve desired results within the expected timeframe.
Adults or Responsible Teens: Clear aligners are commonly recommended for adults or responsible teenagers who can adhere to the necessary care and maintenance routines, ensuring treatment progresses smoothly.
Prefer Aesthetics: Individuals who prefer a more discreet orthodontic treatment option may opt for clear aligners due to their transparent appearance, allowing for a less noticeable teeth-straightening process.
A thorough evaluation by our Wichita orthodontist is essential to determine the specific suitability of each candidate for clear aligner treatment based on their unique dental needs and treatment goals.
How Long Does it Take for Clear Aligners to Straighten Teeth?
The amount of time needed for clear aligners to work properly can be anywhere between 6 to 18 months. These results can vary depending on the patient's diligence, in terms of oral hygiene. Other factors include tooth alignment, gaps in teeth and the general complexity and severity of the patient's case.
We welcome you to contact or visit us today to learn more about your options for Clear Aligners in Wichita. Call at (316) 333-6214!
We Uphold Honesty & Integrity In Every Aspect

Your Comfort & Care Is Our Top Priority

We Have Served Wichita For Over 100 Years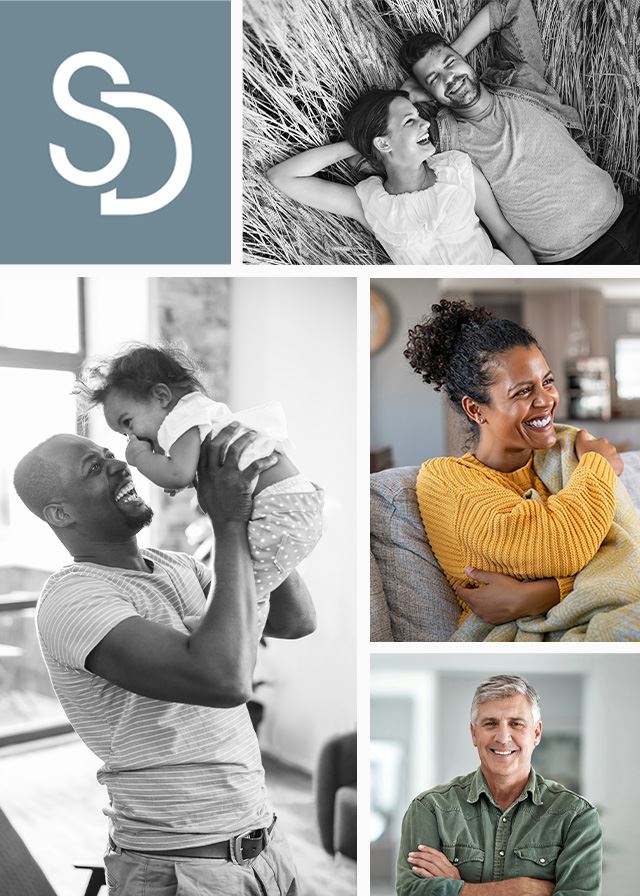 Dr. Brick Scheer
OWNER, DENTIST