Our Philosophy Experienced & Compassionate Dental Care Since 1918
Our Philosophy
Our Philosophy on Quality
Quality can be a difficult thing to define. As far as dental restorations are concerned, some clients think having the most beautiful result is the main criteria, while others want something that is going to last a long time. Many clients just want a procedure to be fast and easy while others want the final result to be comfortable. Ideally, every procedure and every result would incorporate all of these traits!
Our mission states that "We desire to deliver functionally correct and aesthetically beautiful" results, and in our daily practice we achieve this by focusing on three things. First, we interview every new client to develop a sense of what is important to them. Next, we constantly search for new procedures, technologies and products that can help us deliver services faster, easier and with better results. And finally, we evaluate our work at every subsequent appointment, talking among ourselves about what we think works well or not so well.
Let us know what you want. Is it beauty, durability, easiness, comfort or even all of these? We love talking about what we do and how we get better results. Perhaps the best definition of quality is getting what you want!
Our Philosophy on Prevention
Wouldn't it be wonderful if we could avoid oral disease? The reality is that cavities and gum disease are quite preventable. We frequently hear comments about how this person is prone to cavities or that person is prone to gum disease, but in the vast majority of cases it simply isn't true. Take cavities as an example. New clients will tell us they brush "all the time" but still get cavities. The conclusion is that brushing doesn't help these people prevent cavities, and that would be correct! Or in the case of gum disease we might hear of someone using a special toothbrush, special flossing device, or special mouthwash but still losing the bone around their teeth. Once again, the obvious conclusion is that these devices and techniques don't prevent gum disease for this specific person.
As dental professionals we wade through the scientific literature as well as the urban myths to find out what really prevents these annoying diseases. In addition, we make daily observations of the thousands of patients we see to determine how to motivate our clients to make necessary changes. It's not enough to know what to do or what not to do. We also need the right motivation. So if you want to prevent cavities, sensitive teeth, gum disease, or any other condition in your mouth, just ask. That's what we're here for!
Our Philosophy on Safety
Fear is a powerful emotion. It generally stems from feeling unsafe. Whether from past experience, the unknown, or some form of the media, feeling unsafe is not something anyone wishes to experience. Because of this,we take safety seriously.
Infection control is a hot topic right now because of the current pandemic. Our fears, along with our nation's fears, forced us to shut down for two months, even though everyone on our staff had always taken great pride in our sterilization and disinfection methods. In this case it was fear of the unknown virus. When we came back we examined every step of our sterilization procedures, considered every theoretical method of contamination, and started to develop new protocols of infection control. Most of the old we kept but now we have added extra layers of protection. But the only true test is to watch for clusters of infection that originate from dental offices. So far, there have been none!
Many people are fearful at the dental office. Whether it is a fear of drills, injections, expense, scraping, or pandemics, their fears exist. We want our clients to be safe and to feel safe. Are you scared of going to the dentist? Ask us how we can make you feel safe. It's part of our professional duty!
Our Philosophy on Aesthetic Dentistry
A smile is a beautiful thing to behold! Yet, there are many people that don't like to smile because there is something about their smile they don't like. We like to do what we call a "Smile Makeover" where we reshape, reposition and recolor the front teeth. It may be as simple as whitening the teeth or as complex as orthodontics and full crowns on multiple teeth. Sometimes it's done because the smile has never looked good, while other times we do a makeover because the smile looks tired and worn. But the true benefit is not just a beautiful smile but an increase in confidence as these clients interact and engage with friends, family and coworkers. People with pretty smiles are happier people.
People don't want to look good simply because of their vanity. It's in our nature to search for inner confidence, for acceptance and for approval. If you need a boost in any of these areas ask us what we can to for your smile. It's our passion!
Our Philosophy on Children's Dentsitry
Children are precious! We want them to think of our dental office as a fun place to visit, full of wonderful surprises and somewhere to satisfy their curiosities. Our goal is to have them say, "I love my dentist!"
The children who enjoy going to the dentist the most are the ones that have never had a cavity! We counsel parents on what they can do to prevent every cavity while turning the child's first visit into fun and games. We won't force anything on them but instead, try to engage their curiosities until they give us their consent to proceed with the examination and then brushing. Having fun is much more important than cleaning their teeth! We even tell the parents to use the description "fun" when talking about the dentist at home. If the child already has cavities and preconceived fears then we use whatever means are necessary to make the child feel safe and comfortable.
The mind of a child is a sponge soaking up everything it can about its surrounding environment. Our goal is to create a caring and fascinating environment to help children grow into healthy, responsible adults without unnecessary worries about seeing a dentist. Sometimes it can be challenging, and we always need the assistance only a parent can provide, but treating children is the most rewarding part of our day! We love being able to partner with your family in providing this vital service!
Call Scheer Dentistry today at (316) 333-6214 to learn more about our philosophy on dental care in Wichita, Kansas, and make your appointment with Dr. Brick Scheer!
We Uphold Honesty & Integrity In Every Aspect

Your Comfort & Care Is Our Top Priority

We Have Served Wichita For Over 100 Years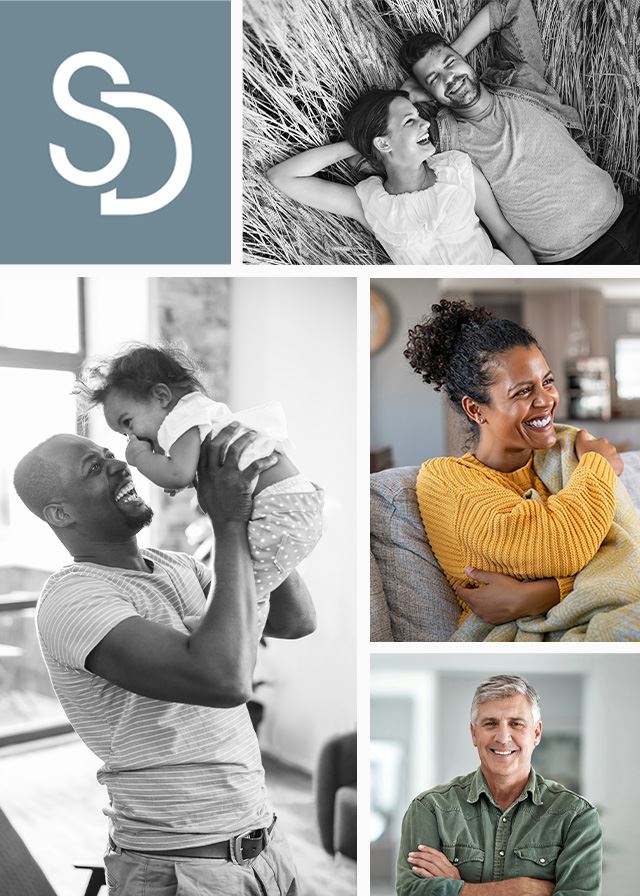 Dr. Brick Scheer
OWNER, DENTIST